KUNST HAUS WIEN
Museum Hundertwasser
Hundertwasser, Photography & Ecology
KUNST HAUS WIEN, the Green Museum, stands out for its innovative and artistic design. Founded by Friedensreich Hundertwasser, the museum houses the world's largest permanent collection of his works. It is located just a few minutes' walk from the Hundertwasserhaus and is open daily. Visitors to the Hundertwasser Museum can experience the full spectrum of Hundertwasser's work - from his art and architecture to his environmental activism. KUNST HAUS WIEN also presents temporary exhibitions on ecology and contemporary photography.
Hundertwasser Museum
Never so close to Hundertwasser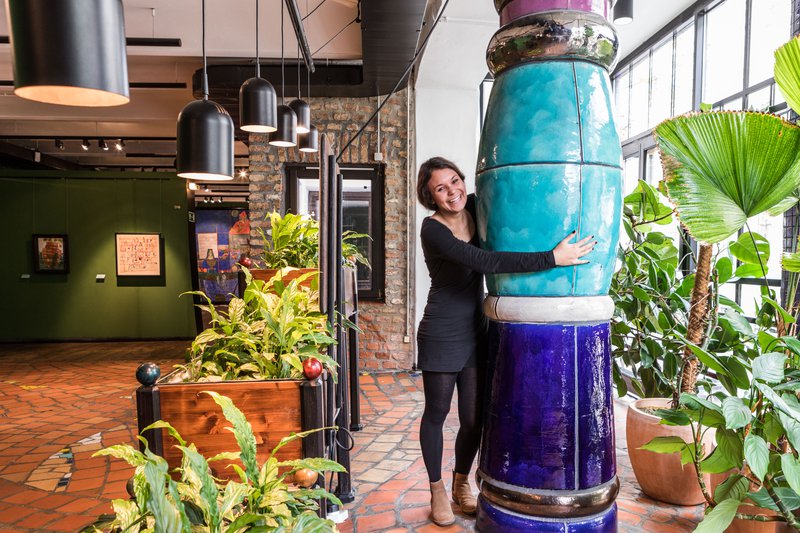 Uneven floors, colourful surfaces and green tree tenants - the Hundertwasser Museum offers visitors a glimpse into the world of the exceptional artist Friedensreich Hundertwasser and a unique museum experience. On two floors, the exhibition rooms unite the world's largest Hundertwasser collection with key works of his paintings, original prints, tapestries, applied arts such as stamps and flags, architectural models and evidence of his ecological commitment. Rare photographic documents and the documentary film Rainy Day in the Exhibition also give a comprehensive impression of the artist's life and work.
Art and ecology
Focus on contemporary art
KUNST HAUS WIEN was built as a home for Hundertwasser's oeuvre, and at the same time equipped with large spaces for temporary exhibitions. The museum provides a central platform for the exploration of art and ecology. Twice a year, in the spring and autumn, the museum hosts exhibitions by renowned national and international artists, as well as workshops on various topics related to sustainability and the environment.
The Green Museum
Awarded the Austrian Ecolabel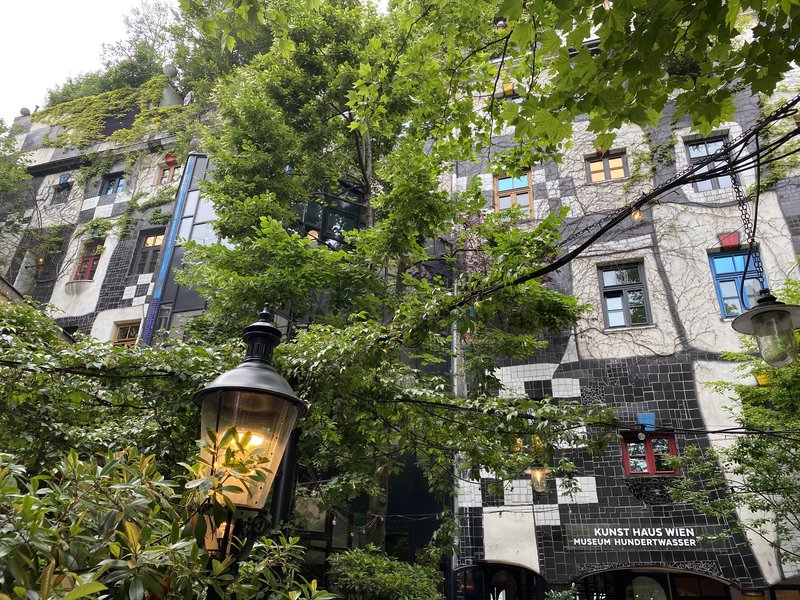 Based on Friedensreich Hundertwasser's forward-looking ideas on environmental and social policy, KUNST HAUS WIEN creates a unique place that combines art and ecology. It is the first green museum to present artists who, from today's perspective, take a critical and visionary approach to issues such as sustainability, climate change, recycling, urbanism and intergenerational responsibility.
A museum is also a producer of values that, as a public institution, has to communicate a socio-political stance. For this reason, KUNST HAUS WIEN not only focuses on content, but also on sustainability in its operations and daily work. In 2018, KUNST HAUS WIEN was the first museum to be awarded the Austrian Environmental Label. In doing so, the exhibition centre wants to set an example for the entire cultural sector.